Hey! It's Tuesday again!
I've been making such complicated cards recently, I thought I'd do something simple. I had a spare piece of stamped out 'map' from 'Wanderlust' knocking around on my desk & it sparked off a card idea using this set.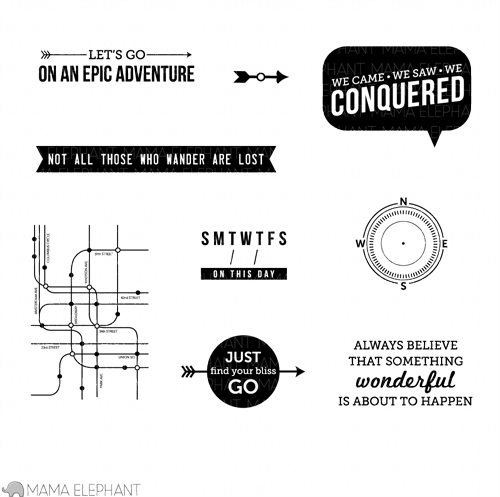 Remember those days of a new relationship/friendship or a big holiday adventure? I thought it would be fun to make a 'text' card using the sentiment & the 'map' stamp. I did a little stamp surgery on the sentiment to make it fit my speech bubble, cut out a frame from Coredinations cardstock & then just added the little details. The card is practically phone sized & makes a nice change from the same old same old! Do check out this Mama Elephant set- there's only half the stock left from when I last highlighted this set- & they'll go before you know it!
Hope you have your own adventure today!