Hey!
I think most of you will know exactly which set this little dog is from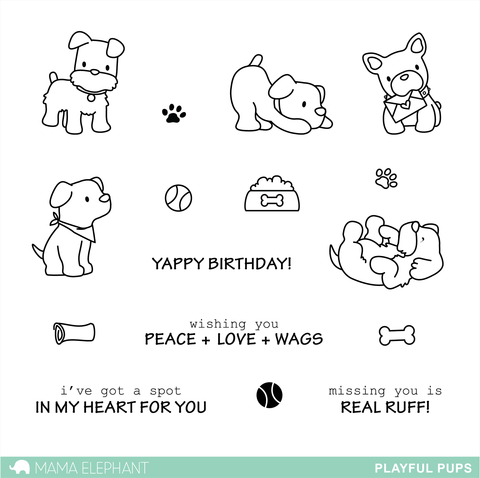 There's tonnes of cuteness in this set.. and as a new pup is in our family, I had to get it. Easy to make and probably one of the smallest cards I've ever made- only 8.5cm square!
The beauty of this set is that none of the dogs have any markings, so you can really go to town with recreating your own pooches look or just playing around as I did here.
One of the dogs looked like he was looking through something and so I created the idea of one of those play tunnels that agility dogs go through
By using some vellum and alcohol ink, it was easy to get a see-through effect!- and by positioning both the dog and the ball under the tunnel and using a near invisible glue, I could add the glue to the dog and ball (that were already mounted on foam pads) and thus they could be the anchor points for the 'hard-to-invisibly-glue-down' vellum parchment.
So very cute- and there are a really good pile of them left....go...FETCH!!