Hi there. It's
Ruby
. I have a couple of Halloween cards to share with you today. Do you celebrate Halloween?
Both cards use the
Paper Smooches
'Halloweenies' set. The little speech bubble was taken from the new Christmas set,
Paper Smooches All Yule Need
. See the little bauble top left, I used that. (I can't take the credit, it was my bestie's idea!)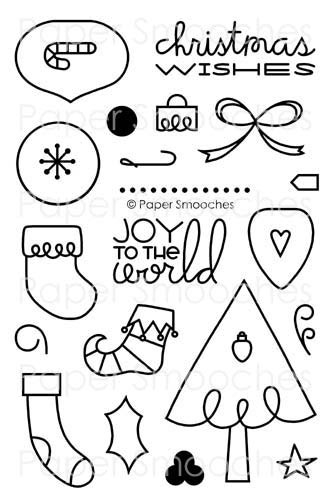 Sorry the picture quality isn't that great, I took the pic at night. That hour time change makes such a difference!
Happy Halloween!
Hope you have fun if you're celebrating. Personally this isn't my favourite celebration because I have a phobia of people in masks so I look as white as my ghost if someone turns up on my doorstep with a mask on! I stay indoors and just make/eat pumpkin soup and send my hubby Ian to the door instead!
Copics Used...
Card One..
BG72, BG70
YG03, YG01, YG00
YR30 (eyes)
YR18, YR16, YR15
C9, C7, C5, C3
Card Two...
BG72, BG70
YR18, YR16, YR15
YG25, YG23, YG21