Happy Saturday! It's
Ruby
here.
I did a swopsie with Jenny the other day for my card so I'm posting today.
Here's what I created..
I used two of the Christmas sets from Paper Smooches ..
All Yule Need
&
Christmas Sampler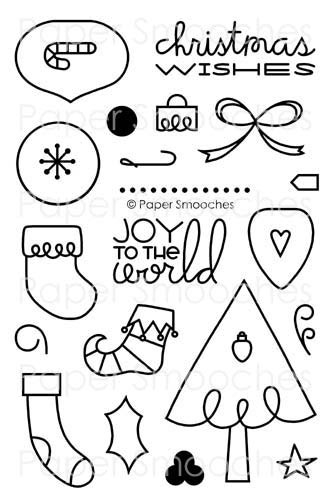 I have lots of these little jester socks coloured in. They are soooo therapeutic to colour and you can do them while you watch tv. I also coloured in some of the socks on the bottom left and the more traditional stocking just above it, eek. I LOVE Christmas!
I hope you have a fab Saturday whatever you are doing. We have friends coming over today so I'm guessing it's gonna be a little hectic!