Hi, it's Ruby.  I've got a simple little thank you card to share with you today. 
I think I could have done with running this through PSE to straighten it up a bit, it is straight in real life, honestly!
I used Paper Smooches Friendly Flowers for the little flower and coloured it in using my copic markers.  I like to stamp out images and sit and colour them when I get time, that way I always have a little stash of images to use on cards when I need them. I must be due another session soon. 
Mostly I'm inspired by patterned paper so I use that as my starting point when choosing what colours to use, I find it really helps.  How do you choose what colours to use?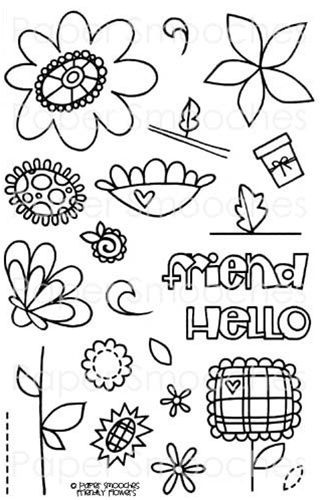 I really must use this set more often, it's so lovely and I've only used a few stamps from it so far. 
That's it from me for now, back next week!
Happy crafting.