Hello there :0)
As Tara mentioned yesterday in her blog post, you may see a good smattering of watercolour this week and I'm continuing the trend today using Wplus9's
Spring Blooms
but I've used the technique that Dawn Woleslagle demonstrated on the
Wplus9 blog
over the weekend...
For my planter I've used the solid jar insert from
Fresh Preserves
and used my distress markers to apply ink around the bottom and side edges of the stamp... the fact it's polka dotted doesn't matter as you move the ink about to cover that when you use your waterbrush.
I then used leaves and florals from the
Spring Blooms
stamp set with distress markers to make my arrangement, just as Dawn did in the video.... it really is fun to play and any failed attempts you should count as practice, this was my third piece but even now I can see improvements that could be made :0)
The sentiment is from the Mama Elephant
Everyday Greetings
set and as you can see I had a slight ooopsie whilst stamping it but I love the effect...... my old toy typewriter used to do that often!!!
If you haven't watched the
video
I really recommend it... Dawn is amazing at getting the most from her stamps :0)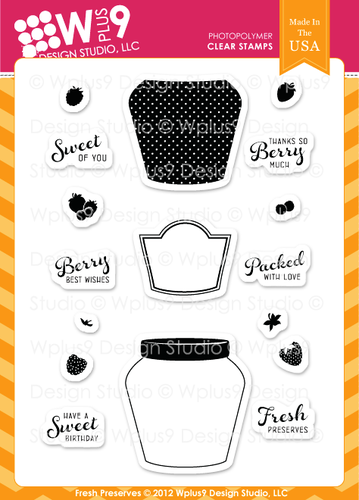 Thanks for stopping by :0)
Jenny x