Morning! Hope you've all had a lovely weekend (a long one for those of us in the UK!). Back to work might mean a less than blissful day- but, like this card says, go and find your bliss (maybe in crafting later or a little chocolate at lunch time!).
You might have missed this set- it's a superb one
It's a Mama Elephant set called 'Wanderlust' & boy, is there tons you can do with it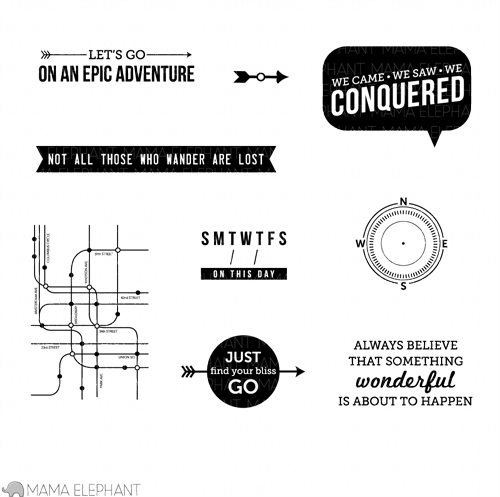 That little compass stamp would make perfect backgrounds, & is a gorgeous base for an embellishment too. I'll show you a card I created last week so you can see what else you could do with it
That little subway map has had the intersections punched out & coloured cardstock added behind them
And the best news- Wanderlust is in stock and there's a good number of them…for the moment at least!
Hope you get can get your hands on this set- just perfect for guys or gals!
See you next week,