Hi everyone! I've a 'Two for Tuesday' again. Mostly because I made this first one, didn't think I liked it and made the second one and prefer the first one ( possibly!!)
I've used this new Waffleflower set. Do check out the new in category- there's tons of stuff including some lovely new glitters!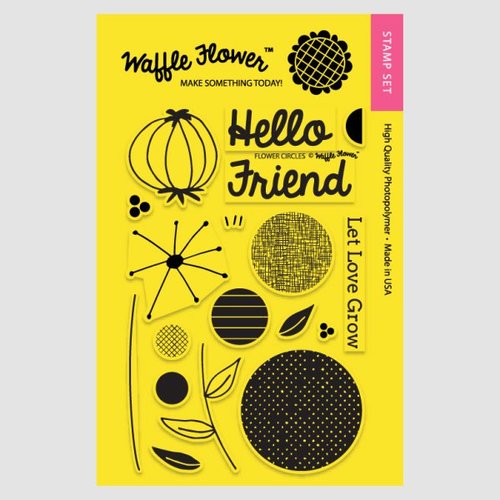 Anyhow- back to the set. With the UK celebrating Fireworks night tomorrow, my thoughts were on bonfires and fireworks and Parkin and hot chocolate! I decided to dig out my Perfect Pearls and try and create the atmosphere of flashes and bangs and the 'smoke' after the fireworks have burnt out.
See the slightly 3D effect on the 'hello', that was done purely by chance. I stamped to the right of the heat embossed 'Hello' with Versamark, brushed the pigment over it and it ended up looking fuzzy and slightly 3D!
This second one is using the same set but in an entirely different style. I just use some marker pens watered down and hopefully shows how gorgeous these images are!
I didn't plan my placement very well. It's a bit too 'staged'. I did actually stamp a further flower in a different colour but it didn't look right either!
Just shows, some days your mojo hides and runs off exactly when you need it!
Better go-have Parkin to bake!
See you next week!
Keren xx