Hey! Hope you're all ok.
Today I'm speeding in and out.
We're all a bit time-poor often & this morning is no exception!
My daughter phoned to ask for her locker key which she'd left at home- before I could run back to school, I needed to attach the key to something so it didn't get lost.
I couldn't pass up the chance to stamp and so this whole tag was completed in just over 3mins from start to finish.
Sometimes super speedy is ok.
The set is a beautiful Unity one called Harvest of Memories and as Autumn looks like its fully ensconced in the current seasons armchair, we may as well start to embrace it!
Here's the set.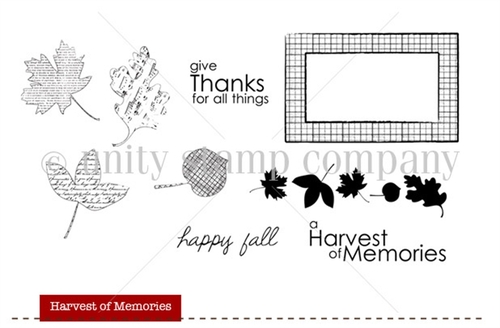 Just beautiful isn't it!
Well, am speeding off,
enjoy your day!