Hello there! It's a slightly twisted Tuesday. Do you wear flip flops or crack out your winter boots?
I've opted for boots and feeling pretty toasty which is possibly why my thoughts went to creating a wintry scene with this set.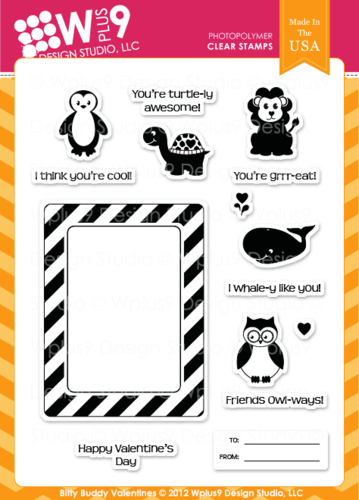 It's called Bitty Buddy Valentines- but there's no sign of smoochiness on this card. I did try to get Pete the penguin to go sliding down the ice but it just looked my glue had failed, so instead he's holding onto a pearl (aka a snowball). Love creating little scenes- and that frame could be used for such a lot of cards.
It's a larger set this one- not the usual size so brilliant value.
Better go,
I'll see you next Tuesday