Hey! How are you?
Needs must and all that..I HAD to ink up this brand spanking new set from Lawn Fawn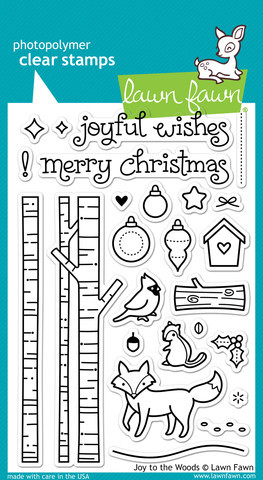 Forgive me that we're heading into Christmas cards- but I've designed it so you could minus the baubles and have it as a wintry scene (obviously minus the joyful wishes too!)
I've made the background with distress inks & misty splodges (my spray gun is ahem..a little temperamental!) and the 'snow fall' is using some vellum. I've heat embossed with brown ink & clear powder (there's more shine IRL) and added some watercolouring to mimic gorgeous beech trees.
This set is in stock (quick..fingers at the ready).. but knowing you guys, it won't be there for long!
If you want some more inspiration with this set.. Tara did a gorgeous winter scene
here
.
Well.. am off to finish uploading my card for the Monthly challenge.. it'll be up on the blog later.. do check out the
sketch
, it's a nice easy one with tons of scope for adding your creativity to it.
See you next week!
Keren
xx