Smile!..It's Tuesday. Hope you're all having a good day so far!
I really like clean and graphic type stamps, or the occasional cute one. I've not ventured into the sketchy ones so much but this one took my eye by Avery Elle called 'Smile'!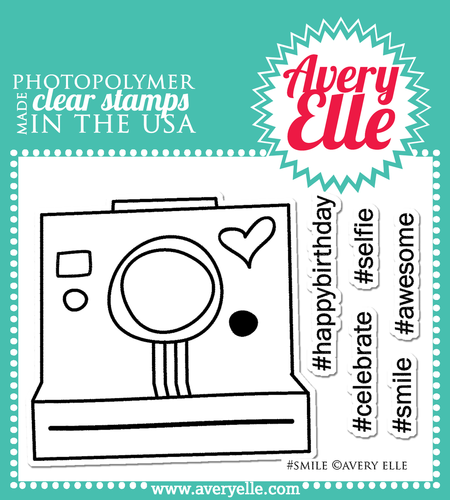 So many possibilities- and I love the line across which is perfect for cutting with your craft knife and adding a picture or phrase. I just added the happy birthday as it's for a very special girl I know!
I've cut out the lens, added the stamped image onto a separate piece of card & adhered to the back of the trimmed out camera. Then I stamped it again, trimmed out the frame, added some acetate (which amazingly you can't see, and normally there's an annoying reflection in!) and added to the card with 3D foam pads.
I've added little dots and dashes to bring the images to life a little & that's it- pretty plain and simple!
Do have a nosey around the store- Tara has done an amazing restocking and a wave to you all if you've popped over from Craft Stamper.. good to see some new stamp lovers!!
See you next week,
Keren xx