Hi!
Hope you're ok. I thought I'd post a scrapbook page for a change. Some people are scared by a 12x12 page- it's simply too much page to fill. So, how about giving it a go with an A4 page, or go even smaller with a mini page or project life type of designs.
This one was simple to put together using Kelly Purkey's Super cool set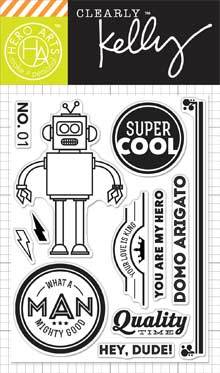 I've stamped onto vellum and heat embossed then trimmed out to create an embellishment. The same with the mini circle. I've used some of the smaller stamps to add interest and pattern on the page. You can spot them on the close-up.


Don't feel you have to fill the page..simply treat the area as a slightly larger card design except with an added photo. Pick a colour from the photo and use it as a colour in the space. By adding my colour washes it adds some movement to the design and leads your eye through the page.
Do have a go at scrapbooking your memories- it can be really simple, lots of fun and you can use all your stamp stash too!