Hello there :)
No sooner are we back from our hols, we have been camping this weekend.... yes it was us that cursed the weather on Thurs and Fri... Lol :) ...because of this, crafting time has been squeezed recently so I'm cheating a bit today and sharing a couple of recent publication cards for Craft Stamper magazine... so apologies if you've seen them before :)
The first is a one layer card using Altenews
Striped Flowers
, they look just gorgeous embossed in white on Kraft Card...
I used a simple masking technique to keep the bottom of the card as clean space and added colour using distress markers which surprised me with how much colour they give on the Kraft card. The colours are a lot more muted so you are best to test a marker on scrap before going straight to your card base, very impressed with the white flowers... they are shaded using the picket fence marker :)
My second card uses Waffleflowers
A Bunch
stamp set and
matching die
.....
The magazine article required some form of recycling so I used the patterned insides of business envelopes to paper piece the petals, centres and leaves of these little flowers, the reduced size of the pattern makes it ideal for the size of these stamps. I've used a mixture of direct stamping and die cutting to arrange the stems and grounded them with a line of stitching too :)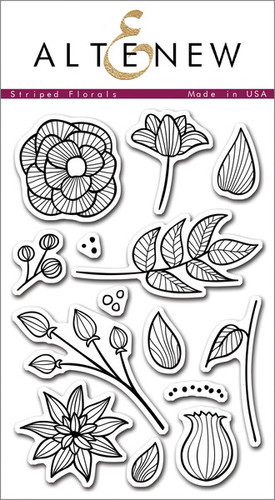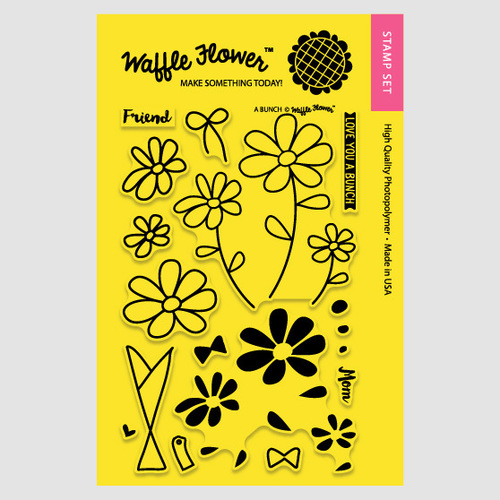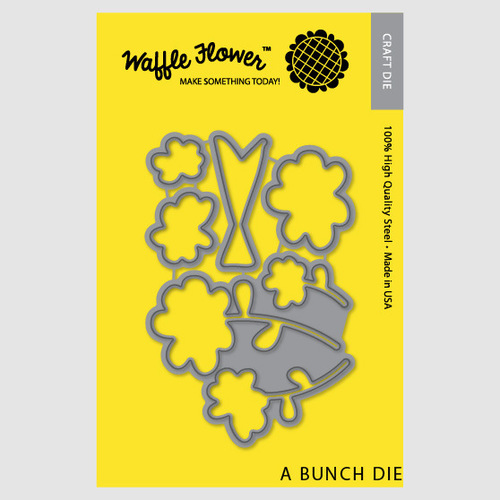 Thanks for stopping by, I'll hopefully be back with something new next week :)
Jenny x