Good Bank Holiday morning to you :)
I couldn't resist the new
Garden Grow
set from Altenew, having a large garden and allotment, this set was definitely coming to live with me :) There are so many images for scene building so I decided to use the elements you'd find in a gardeners shed..... not that gardening is exclusively a guy thing but this set is great for masculine cards....
Having looked at the bench stamp I decided to mask off the legs on the stamp with washi tape and use the top as a shelf instead for my tool shed.
This is a one layer card which needed quite a bit of masking so I started by stamping out the hanging tools first and then went onto the shelf. I find it much easier to stamp out the whole design first on an A6 piece of rough paper to use as my spacing guide. I needed to make masks for all the items on the shelf which is really easy to do with Post It notes (you can but the 'all over sticky' kind in stationary shops here in the UK now).
I've water-coloured with distress inks although, because it isn't watercolour card I had to be quite sparing with the water!! The sentiment is from another Altenew set called
Birthday Greetings
, I thought the scripty font suited the sketchy style of the images :)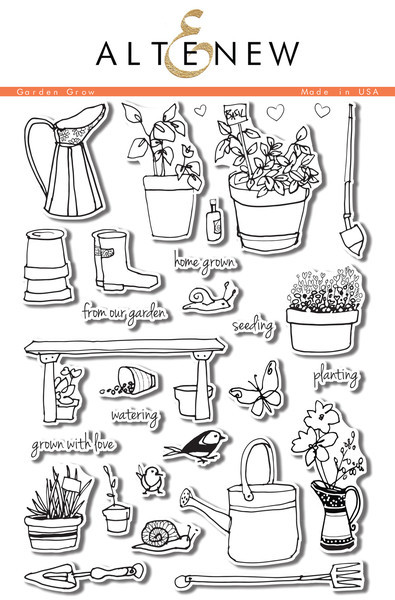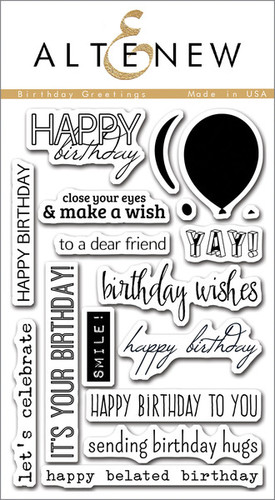 Not sure if much gardening is going to be taking place here today....... that depends on the Great British Bank Holiday weather as usual!! Hope you enjoy your day whatever you're doing :)
Thanks for stopping by :)
Jenny x