There is something quintessentially English about roses- and I'm a sucker for any types. The large frilly scented blooms are my favourite. On the stamp scene, the Fresh Cut Florals were everywhere for a while- we all went mad over them.
I wanted to ink them again & do something a little more pared back and try and inject a few stronger lines into my card too. The stripes of colour seemed just right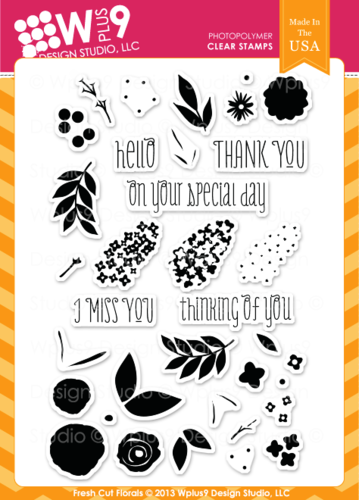 This set is back in stock & Make The Day Special has restocked plenty of these so if you missed out on them first time around, you can grab this set which is perfect for so many of your crafty projects.
If you don't fancy fussy-cutting.. we've these fab dies to help you cut them out instantly!
Well, it's time to go! Hope you get chance to linger near some flowers & take a moment to enjoy nature in all its glory (& then run home and stamp a load of your own blooms !)