Hi! What an amazingly beautiful day! I was musing yesterday that most of us can do male Birthday cards- but a card to tell a bloke you love him?
Hard.
You don't want to go too cutesy & humour is often the way to go.
I thought this card nearly gets it right..plenty of 'man colours' but with a little pop of colour. The set is this one; 'Love you S'more' from Lawn Fawn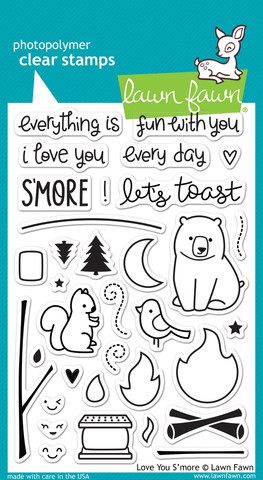 It was only a year or two ago that we learnt what s'mores actually were- in case you're wondering..
They're a campfire staple of graham cracker (kinda a square digestive biscuit), marshmallow and some sort of chocolate. Now hopefully- the little squidgy thing with eyes on my card makes more sense!
Righto- will leave you all salivating about chocolate, biscuits & marshmallows!
See you next week !