Morning Morning!
Hope you're having a fab Tuesday! Today- thought I'd go with arrows. Strictly speaking those diecuts are 'chevrons'!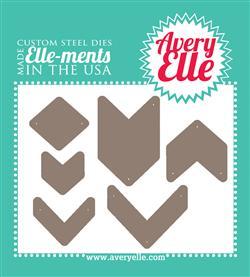 They're such great little dies- you can place them all over your card/scrap projects. The stamps are these...
There are plenty of these sets in stock. When did the cooler cousin of arrows become chevrons?!! It's a great little combo for using up all these tiny scraps that admittedly I do chuck away. My house is full enough without teeny bits of cardstock taking over the place. Lou knows a good set when she sees one. Go rescue them from the warehouse & give them some ink!
It's a little 'in your face' I know! Bright cards never hurt anybody- right?! I'm starting the day Happy- as I mean to go on!
Hope your day gets happier too!