Hi there fellow stamp lovers, so sorry for the late post. With the kids off school I actullay forgot it was Friday?!?!?! Imagine that ?!?! So I'll be quick ...cakes to bake.
To today's card I have used the Avery Elle sets 'Petals and Stems',( and some oss ones Framed Fonts and Oh Happy Day)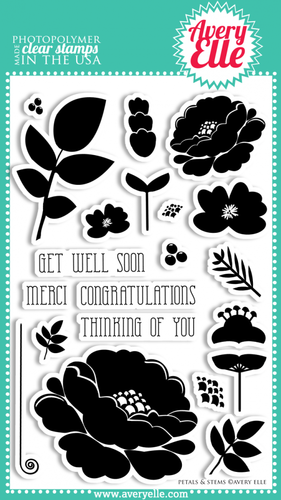 I also used the sketch from the Avery Elle blog.
So sorry for the rushed post.... the kids are running wild!
I promise to do better next week.
Hugs, Lydia xx