Hi!
Hope you're having a lovely day. This sunshine is amazing and makes me think of lazy summer days and drifting on the river. Whilst those days of picnics and Pimms aren't here quite yet, I thought I'd get in the mood with some boating themed stamping using this set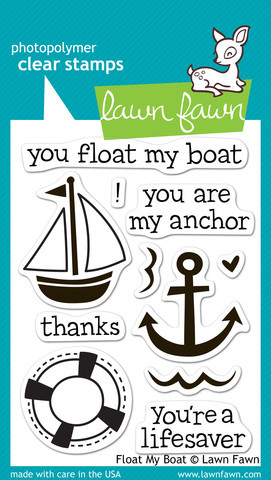 and the alphabet from Milo's ABC's which isn't in at the moment, but there are other alpha's in store if you have a good rummage!
Here's the card in full
I've used folded washi tape, stitched vellum & also some new papers from Lawn Fawn.
Hope you're all out sunning yourself & taking it easy ;-)
See you next week,