Hello.... well what a cracking weekend of sunshine and warmth, hope you all managed to make the most of it :0)
For my card today you'll see that my teamie Lydia and I obviously had a similar train of thought when using the
Critters in the Past
stamp set from Lawn Fawn.... *ahem*...a great set for the older birthdays as well as the youngsters too !!!
I adore colouring Lawn Fawn critters in but with the dinosaurs you have a free rein with your choice of colours, who's going to argue with you!!!...... but I stuck with the usual green and orange :0)
I wanted the sentiment to unfold as you opened the card so on half an A4 piece of card (cut lengthways) I scored at 9cm and 18cm to make a zig zag folded card.
The sentiment on the front is from
Say it All
and the rest is made up from
Jessie's
and
Milo's
ABC's. Did you see how I was able to make some extra greenery to go behind the rocks by colouring and cutting up the head of the palm tree.... I also snuck in a larger rock from the
Critters on the Savannah
set... didn't think they'd mind :0)
To contiue the theme through to the end I used the solid footprint in SU Sahara Sand across the back of the card and added a bit of dimension with a watercolour brush and the same coloured ink.... the footprints show nicely when the card is closed too :0)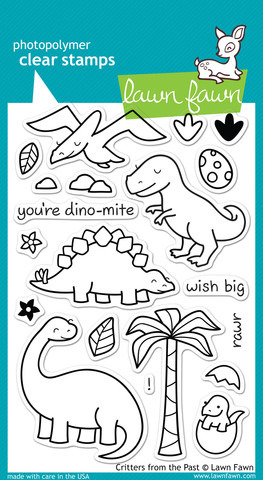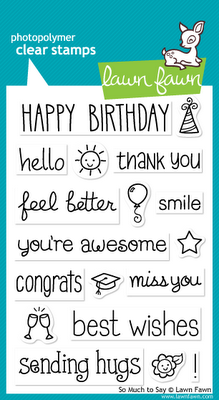 \Thanks for stopping by today :0)
Jenny x