Happy New Year from me!
You wouldn't believe the hassle trying to create just one simple card!- my bin is full of rejects!- or is that just me?
I wanted to bring ribbon back-
It's been neglected for too long.
The Cinderella of the craft world.
I'm still thinking about the excesses of Christmas so it seemed like a good idea to throw most of the contents of my craft room upon one poor card. Well, it seemed a good idea at the time ;-)
I've used two lovely Winnie & Walter sets; Big, Bang, Bling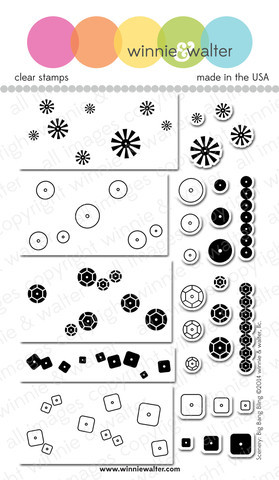 and also The Big, The Bold, and You!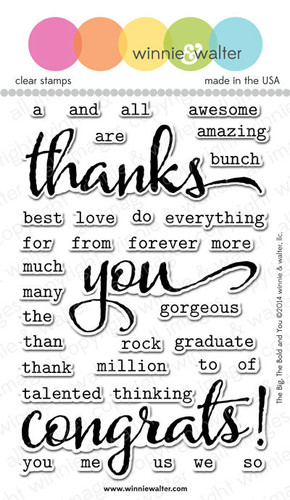 To get the shaped tag end, I used a quick trick by inserting the end of the card into the end of the die so it wasn't going to cut the bottom (useful for when your tag needs to be longer than the die is!)
I've simply used this Avery Elle tag set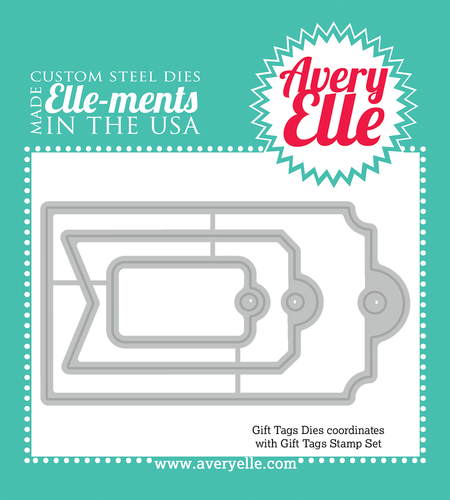 To get the colour, I've just used mica powders over Versamark- simple and quick..I just need to nick one of my daughter's hairsprays now, so I can set it and avoid getting any more all over my fingers!
Great to be back- do check out the
new challenge
.. it's a real fun one with plenty of scope for creativity.
See you next week!