Hello there :0)
The fun Wplus9 stamp set called
Knock Knock
Valentine appealed to me, it's something quite different and not just for Valentines either. When Paper Smooches came out with the
Fruit People dies
I just knew how I could mix the two for a card to send to a friend....
These speech bubble jokes don't have to be used a s a text message but as that was the intention I thought I'd go with it. I started by stamping the bubbles in pigment inks onto a piece of white card, I found pigment inks work the best :0)
The phone case I made myself, there are dies and stamps out there in the craft market but it's quite a simple shape to do yourself.
The phone was always going to be huge in proportion to this little chap so I thought he could be holding it forward for you to read. I simply sketched a cluster of three ovals for his fingers and a curved oval for his thumb and shaded them to give some dimension. By placing the phone in front of his hand and arm it gives the illusion he's thrusting it towards you :0)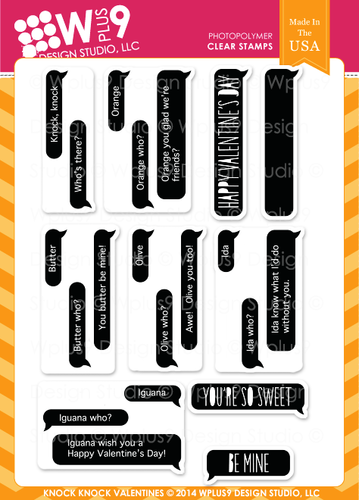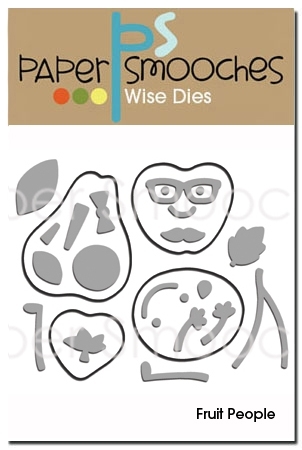 Thanks for stopping by :0)
Jenny x