Hey!
Isn't it the perfect day to go and do loads of washing?! Before you splutter your tea out, I'm not a fan of washing either but this set nearly makes me want to get the machine going!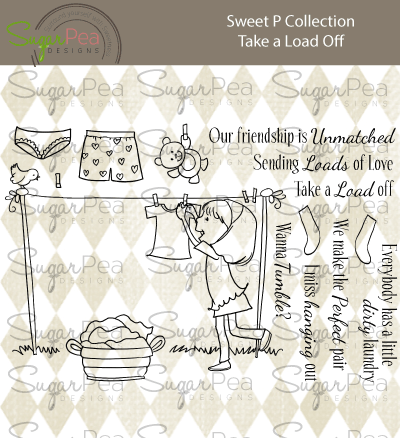 It's a larger set & there's tons of scope with this collection. You can see I've just used parts of the washing line
I've simply cut out a slightly larger shape after tracing around the outside of the stamp. I've added the line and hearts with a black gel pen & cut the sentiment stamp in half to give me more flexibility with the set. There's tons you can do with this..I'd love to see how you create with the set.
Don't forget about our challenge
You've until the 23rd April to link up any card with a set found in the
Make The Day Special
store & there's a fab prize of £15 store credit. We'd love to see you joining in!
Righto- better go and get some new sets inky!
See you next week,