It's totally Tuesday! Me again!!
I don't do cute.
I can't.
This is the nearest thing you're going to see vaguely classified as cute.
(secretly I enjoyed it- but shhh, don't tell anyone!)
The set is simply lovely- tiny but extremely well formed.
I suspect the 'clouds' were intended to be flowers originally- but I needed clouds. I guess it's a little crazy that the clouds are the same size as the bees.
Perhaps they're giant bees!
Anyhow. They're coloured in with Copics ( did I really use Copic Ciao's 3 weeks running?? I must finally like them!!)
Also here's the set-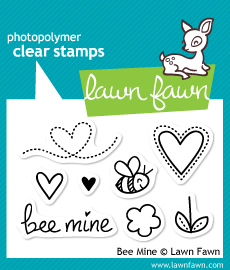 and would you believe it's only £3. That's just over the cost of a Happy Meal and will make you truly happier than any ole pile of fries and a teeny burger.
'Daisy' will be very thankful!
See you next Tuesday. I just might make more sense by that point!