Good morning to you all this Tuesday!
Today's project was quite an organic affair. I started out with no plan and finished with this. In real life I'm a 'sketcher'- I have a big red book in which I love to sketch project designs. It often gets me plenty of stares (why is that adult drawing squiggly lines and sketching. Shouldn't she be 'writing'?!!).
Today I simply sat down with this set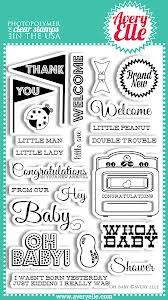 It's not supposed to look quite that 'neon'. It's just a bold pink and a peach. I know they're not traditionally baby congrats colours but hopefully teamed with grey ink & washi tape, they err on the side of sophisticated. You'll be glad to know that this set IS IN STOCK- so hurry over, buy them all up just so that the owner has to reorder them (it wouldn't do to allow her to put her feet up now would it!!)
This set is definitely one of my favourites (ever!).
See you soon,