Hi everybody,
Jill here, and today it's my turn to bring you my favourite products from the last year...talk about being spoilt for choice!!
First off, I'm gonna have to go with my all time favourite, Mama Elephant, and specifically, those darling cutie patootie Reindeer from
Reindeer Games
.
These little chaps took our crafting community by storm this year, and have been flying off the shelves ever since! It is of no surprise however, I mean...look at them!
As soon as I set eyes on this set - I was desperate to have it in my stash. It's their little faces, they're just divine. I also love the fact you can use it for so much more than it's intended purpose, and bring the critters to life by placing them in alternate situations. Just soooo cute.
OK, so finally, I'm gonna give a shout out to a whole company who I think have rocked it this year, and it's gonna be...Paper Smooches!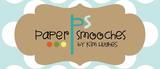 For me, it's a little nostalgic, as they were the reason I stumbled upon Make The Day Special, a long time ago, when I first fell in love with stamping. They were the first 'American' stamp brand I started collecting, and I just loved them. But, after finding this amazing place, and so many other incredible brands, they fell from the top of my most wanted list, and I hate to say it, I kind of forgot about them. But my oh my, holy macaroni, I just think this year they have knocked it out the park with their releases! Their die designs are amongst my favourite's, and most used, of all time. Hat's off to them, I really think they're back with a bang and doing it in style!
I hope you have all had an amazing 2015 - and here's to our favourite companies keeping us skint throughout 2016 as well ;)
Jillxxx
p.s ...quick shout out to MFT's
Sketched Chevron background
lol...what a gorgeous massive beauty of a stamp that is...and an equally massive Merry Christmas to you all :)