Hey! Hope you're all ok.
Truth be told, I had no understanding of what this Rosemaling was- I just saw a beautiful stamp set.
Turns out its origins are in Norway and the word means 'decorative painting' painting in Norwegian.
Enough of the history lesson..but the style is pretty distinctive and whilst I was researching I came across a painting that just stopped me in my tracks
Isn't it incredible?! This was painted on a church pew in a traditional style in the US somewhere. I thought I'd give it a go in a different medium- using just dye inks, alcohol markers and a white gel pen.
The stamp set is called 'Really Rosemaling' by 'Lil Inkers'
Easy to make, altho a little effort required 😉
I wanted to do no-line colouring but after looking at the complexity of the shape and the amount needed, I thought I'd just stamp in dye ink first & then add detail and shading with alcohol markers
Now the fun bit..not!
Cut each and every one out.
Sigh.
Arrange them however you fancy!
and you end up with a really different looking card. The sentiments are great too- I just chose one I'd get the most mileage from! I added some extra details using the small foliage stamps stamped in chalk ink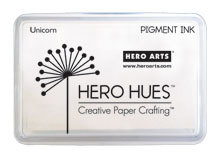 then...gather up all your leftovers. I've got a fair few left, but thought I'd continue in the blue vein as I'm enjoying the dark blues. Gathered together like this, you could see a rolling sea couldn't you!
I've just given it a distress inked background using different blues. You could get a similar effect with dye inks too.
Hope you liked my nod to decorative painting. They have some skills !
See you next week
Keren xx