Hey! How are you all? I'm popping by with another card using the set from last week.
I'm quite smitten by all those leaves & rather than imitate movement, I thought I'd suspend them on thread & hang them from a thin rectangle of card.
By simply adding two layers of 3D foam pads- there's enough clearance for them to 'float' and give the impression of falling.
I've used this Unity set 'Harvest of Memories'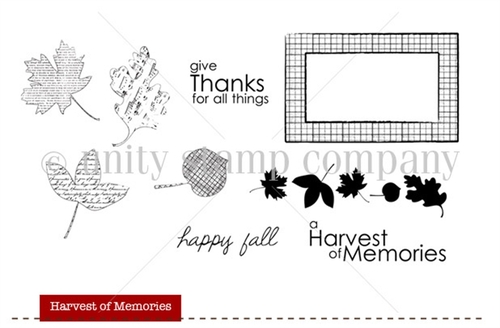 It's a wonderful set- if you don't go and clear and the store out of this gorgeous set- I'll do a Christmas themed card next time!
Happy creating!
Keren xx